Apple Leek Soup – A soup made from apples? Yes I know, that sounds strange. But in fact it is a delicious, creamy soup. The fresh leek gives it some bite. Tip: Set aside some slices of leek and apple to use for decorating.
By the way, I didn't peel my apples. After all, most of the vitamins are right under the skin. I recommend, however, to take apples without wax layer. Of course, organic apples would be best and in any case wash them well.
I used the FVR Zeitlos Chef's Knife for cutting the ingredients.
Apple leek soup originally comes from Franconia, an area in Germany. But in general there are some German recipes that combine apple and leek. Leek is known to do very well in creamy soups, the apple in this case gives a sweet and sour flavor.
Coarsely chop apples, ginger and onion. Sauté in oil.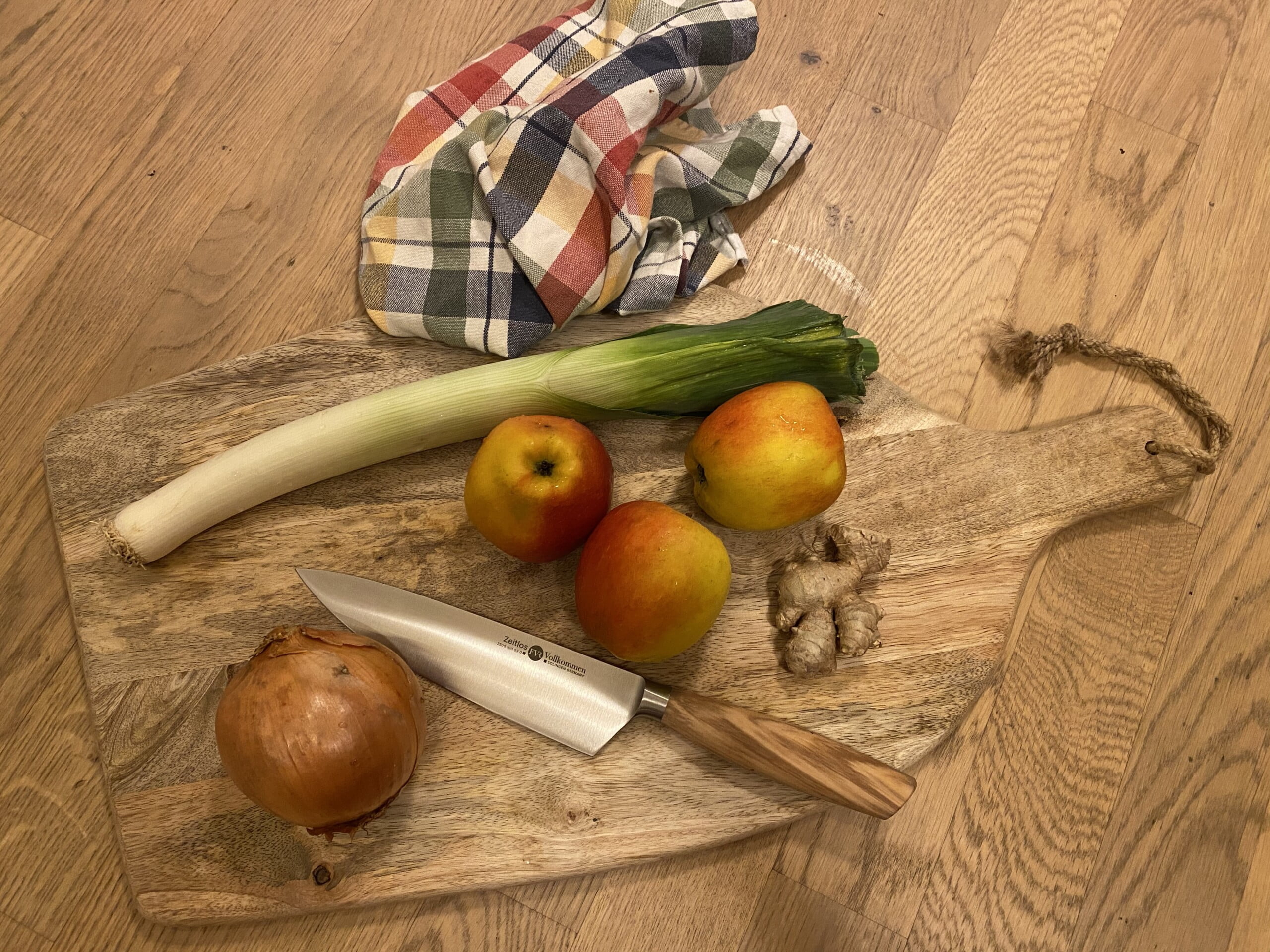 Add vegetable broth and apple juice, simmer for 5 minutes and puree.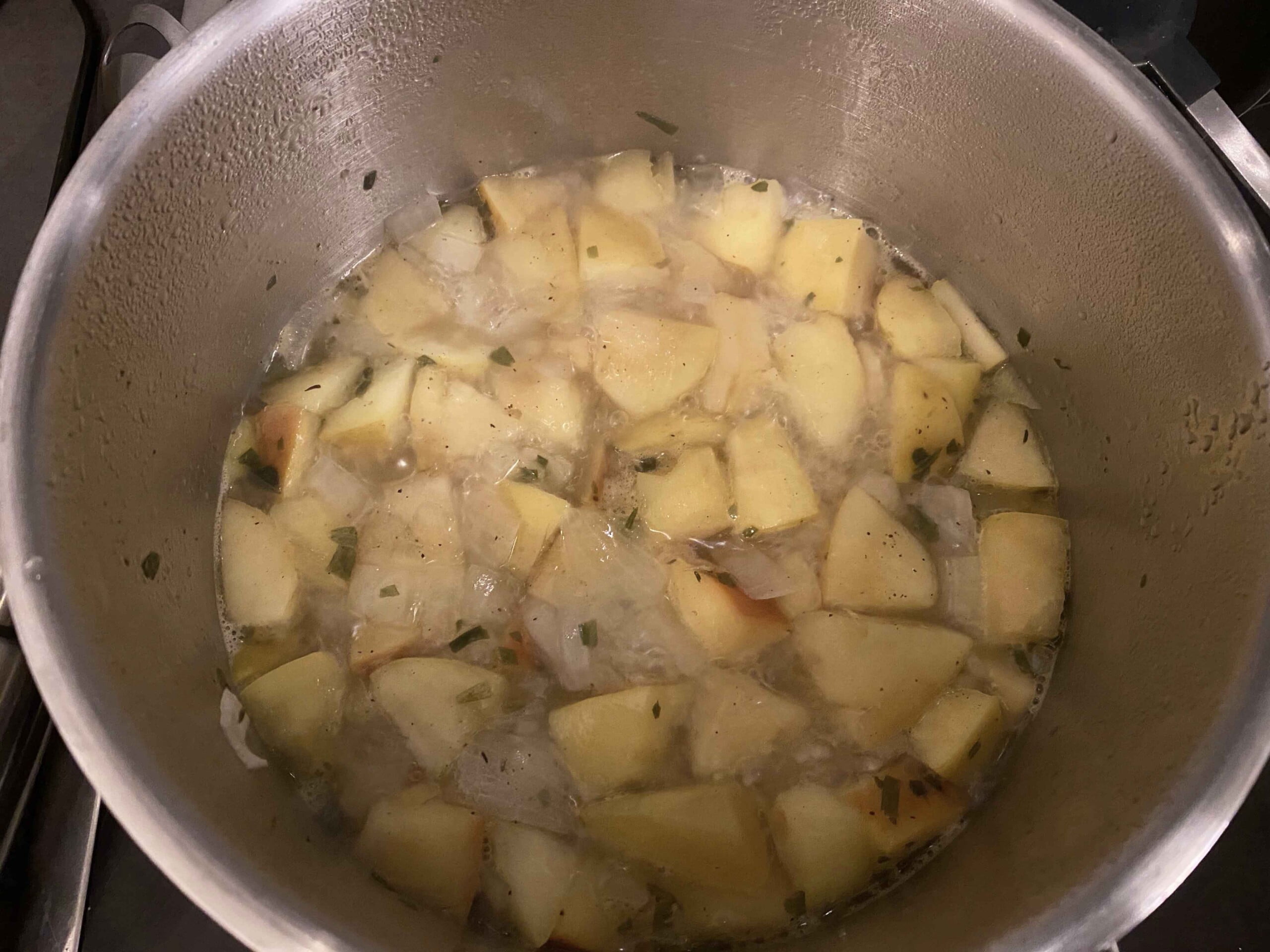 Wash leek, cut into fine rings, sauté in olive oil. Add to soup and simmer for another 3 minutes.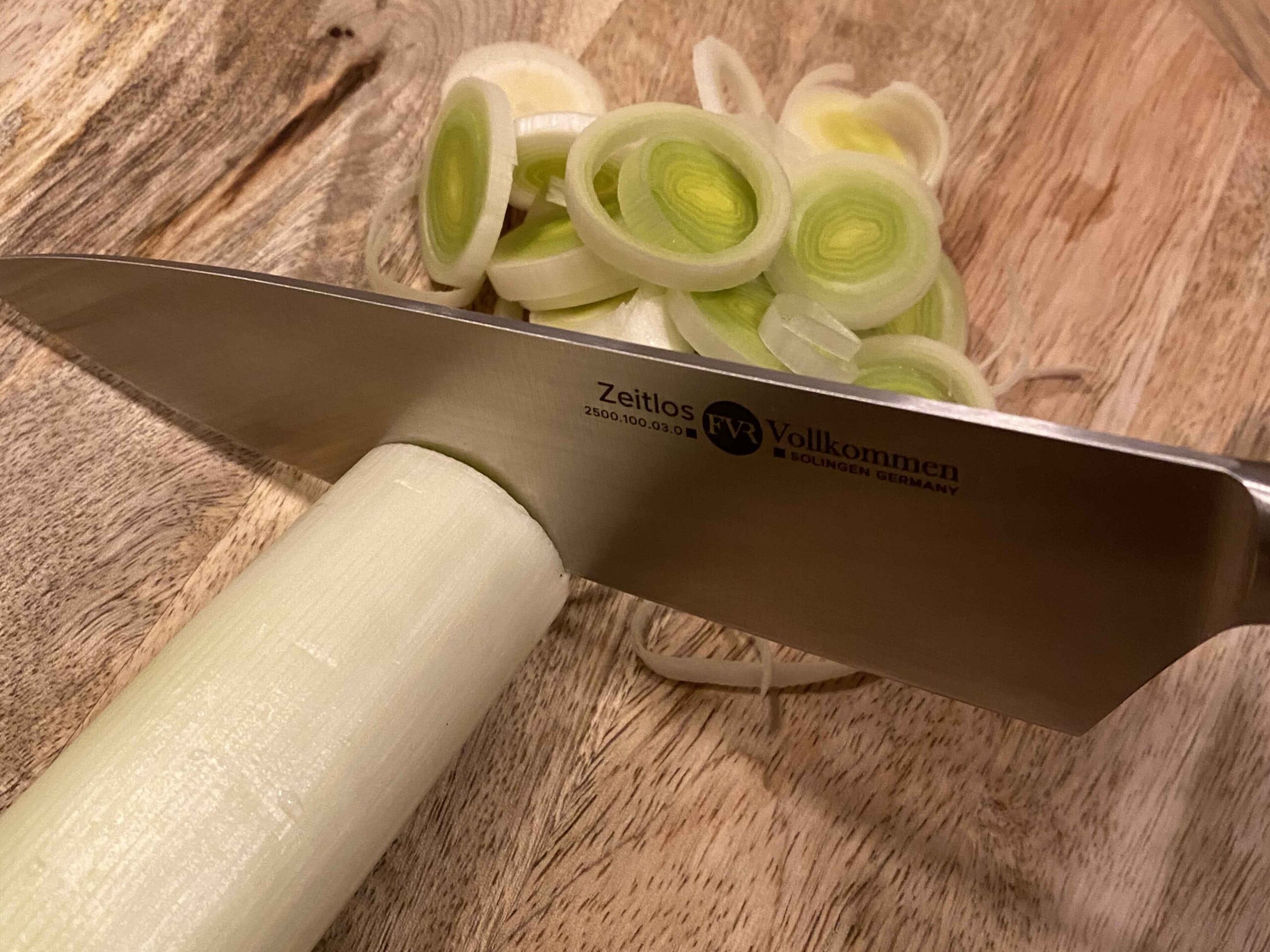 Stir in sour cream. Season with salt, pepper and nutmeg and serve with apple slices.