A suitable cake for the Easter holidays and for the Easter basket: this Easter bunny eggnog cake. I inherited the tradition from my mother and she from my grandma. We still use the same Easter bunny and Easter lamb baking pans from Kaiser and Zenker, made in Germany. Of course, you can use other baking pans as well. At Easter, of course, baking dishes that are shaped like a bunny, a lamb, chicks or Easter eggs are very typical.
Eggnog cake
This Easter bunny eggnog cake is very moist and fluffy and tastes just delicious. It is a classic of the German cake selection, whether for Easter or for a birthday. While the eggnog does give the cake a certain flavor, the cake does not taste the same as eggnog per se. So it tastes good even to those who don't like eggnog.
Tradition of the Easter bunny
Eggs and bunnies play a special role at Easter. Traditionally, the Easter bunny brings brightly painted eggs, Easter eggs, for the children at Easter. These must be searched for in the garden. The story of the Easter Bunny was told as early as the 17th century, the custom is said to have originated in Alsace, the Palatinate or the Upper Rhine, Germany. Therefore, our recipe is also an Easter bunny eggnog cake. The bunny brings eggs, although he does not lay them himself. Therefore, it is not uncommon to see Easter decorations or pastries in the form of chickens or chicks at Easter.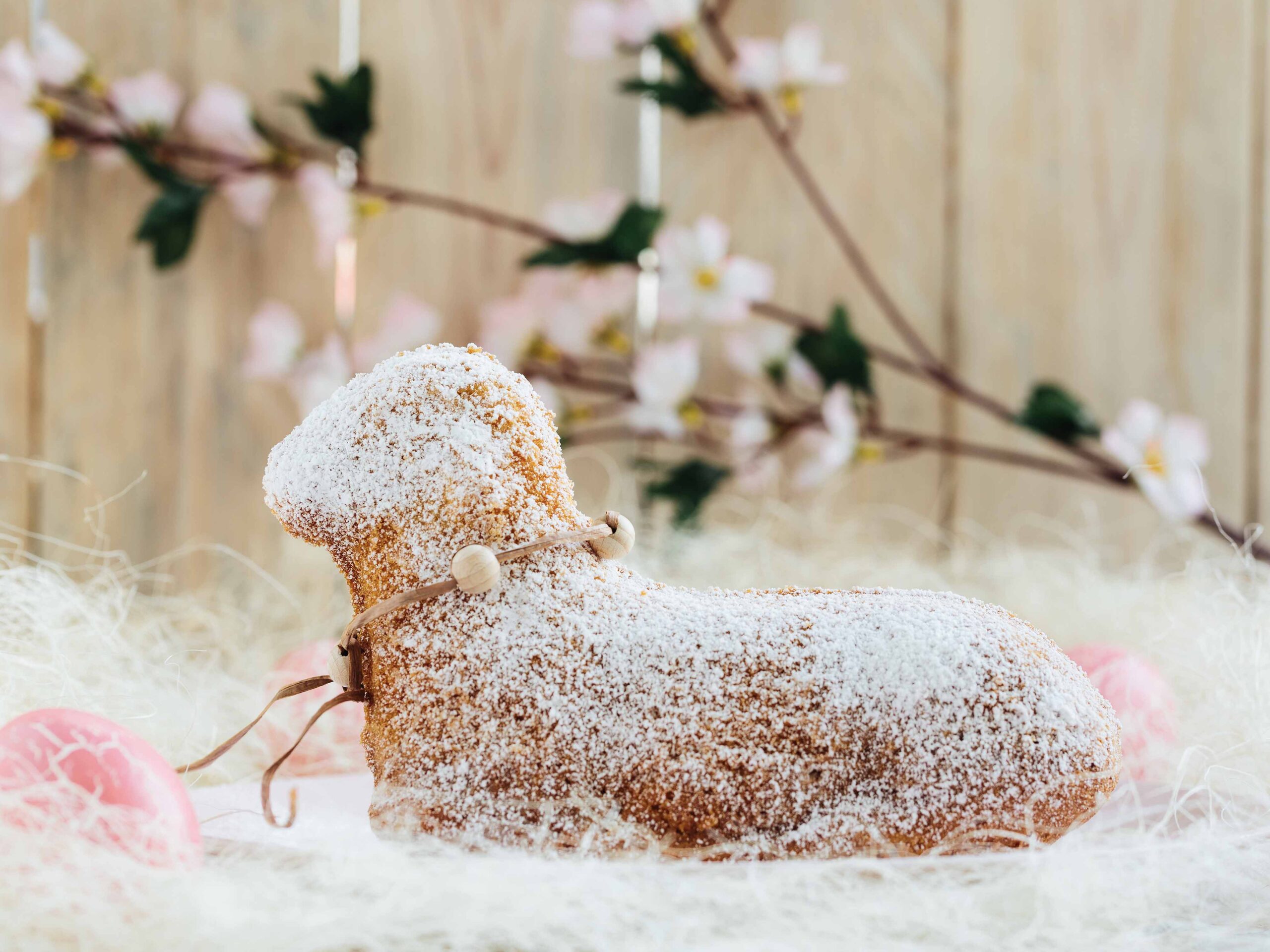 Other Easter traditions
The molds we used for our Easter bunny eggnog cake come not only as bunnies, but also as lambs. The lamb is also a typical motif for Easter. Easter is a Christian festival. So also the Easter lamb has its origin in the Christian faith. It is a symbol of the resurrection of Jesus, which is celebrated by Christians at Easter.
Easter nests are also part of the Easter tradition. Small baskets are filled with Easter eggs or colorful chocolate eggs and hidden. Like Easter eggs, these are searched for by children who can enjoy them as Easter gifts.
Beat the eggs and powdered sugar until smooth.
Mix the dry ingredients and gradually add to the egg-powdered sugar mixture, stirring together with the liquid ones.
Grease the baking pans with butter.
Fill the baking pans with the batter. Do not fill them to the top, because the dough still rises well.
Bake for 30 minutes at 180 degrees Celsius convection in a preheated oven.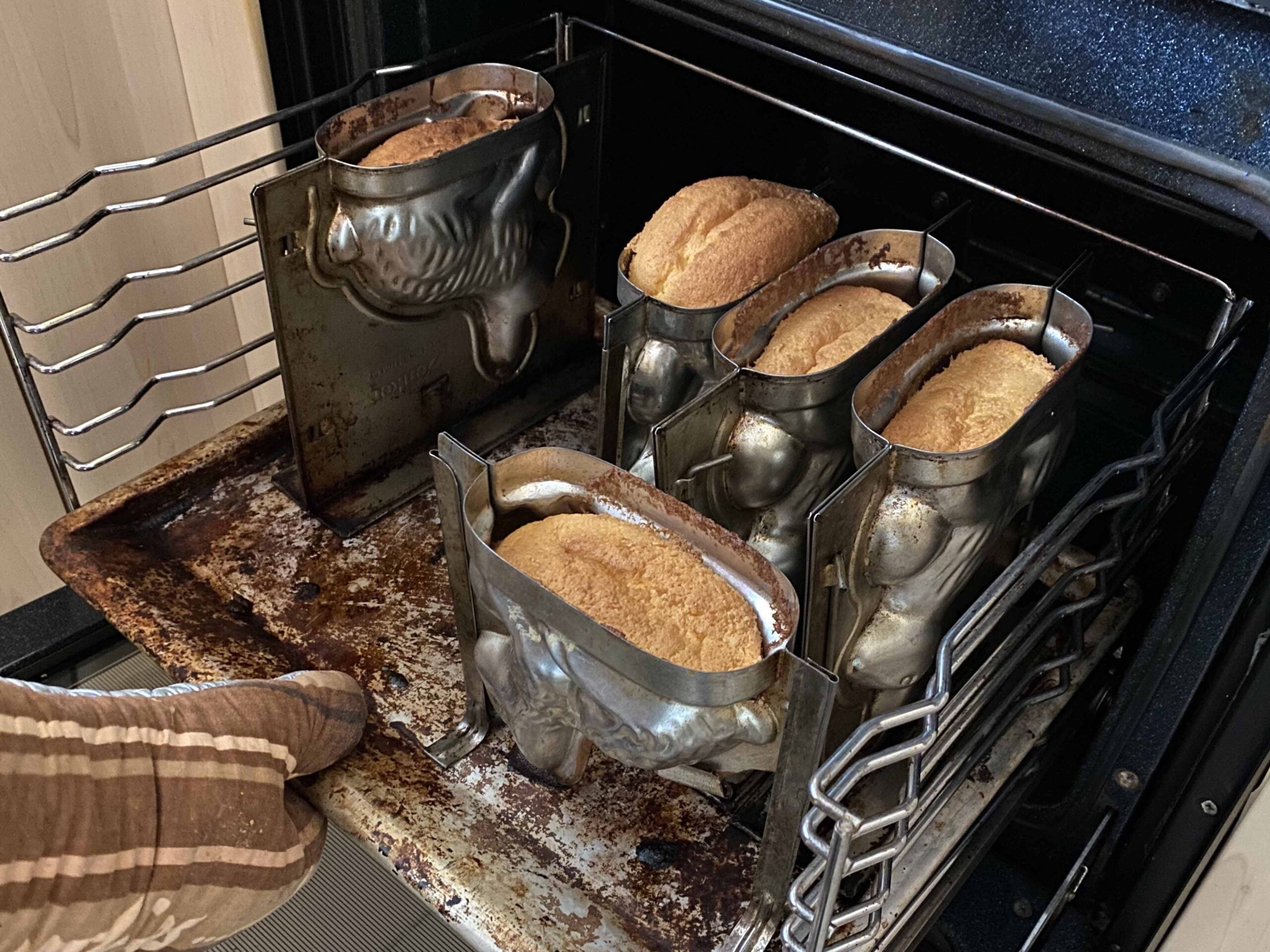 Let the Easter bunny eggnog cake cool slightly and then carefully release it from the molds. Sprinkle with powdered sugar.