Not only the Easter Bunny likes to eat carrots, we like them just as much. Especially in the form of juicy carrot cupcakes with cream cheese frosting. The perfect fit for Easter brunch, the coffee table at Easter or just in between when there is no Easter. Also as normal carrot muffins without frosting, instead of carrot cupcakes they taste great. The great thing is that these carrot cupcakes are so super juicy because of the carrots. So you could also leave out the frosting. If you bake these carrot cupcakes for takeaway or a picnic, for example, it is sometimes more practical without the cupcake topping.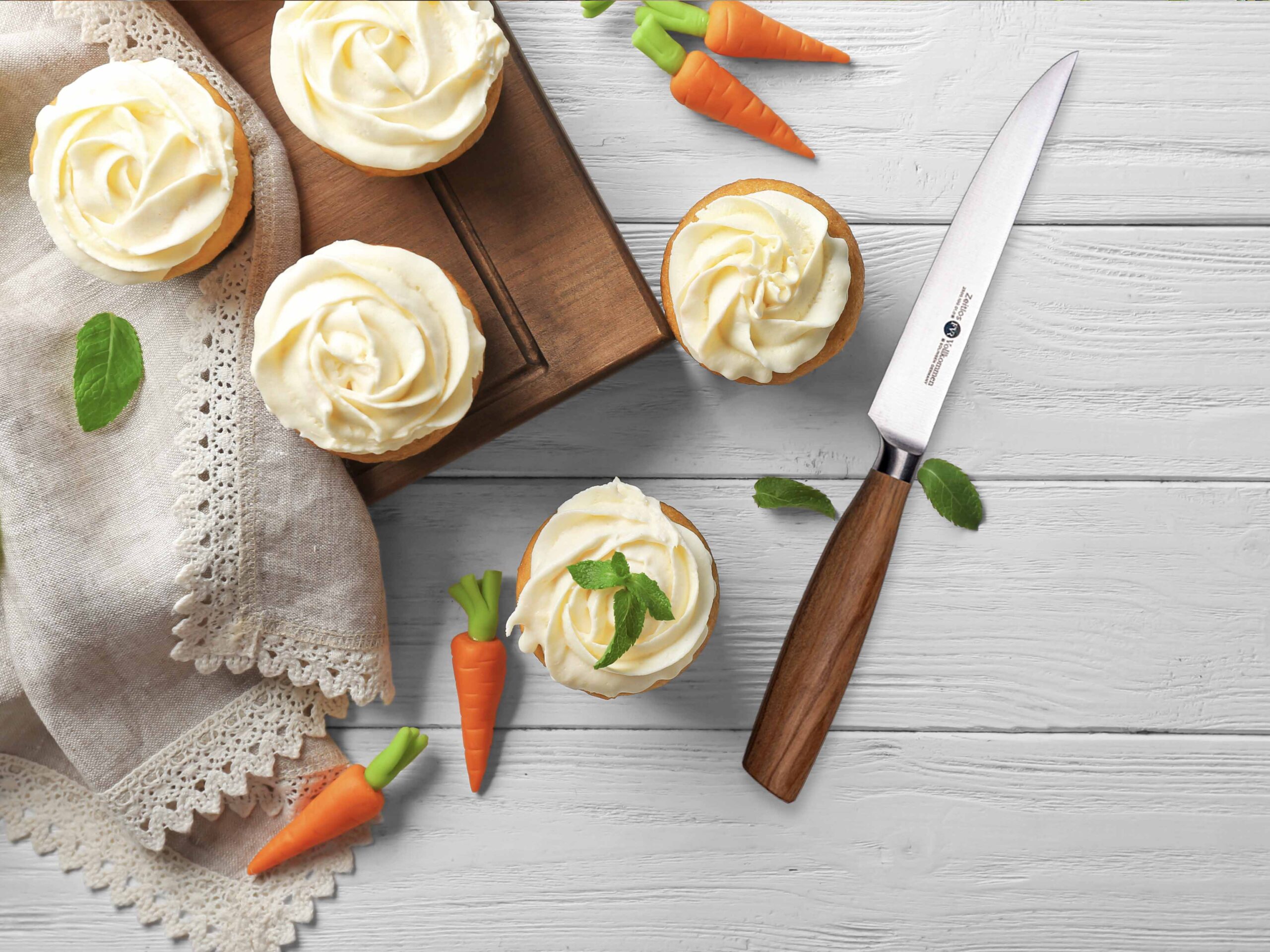 The decoration you can of course vary at will. For example, spread white chocolate icing on the carrot cupcakes on which you put marzipan carrots or chopped nuts, such as almonds, walnuts or hazelnuts. Pistachios also fit. Or instead of a cream cheese frosting, a crème fraiche frosting or a simple whipped cream topping will also fit. Then spread a few freshly grated carrot shavings on top or boil down water with sugar in a ratio of 1:1 to a syrup and simmer fine carrot strips in it for two minutes. Remove, let cool and spread on the frosting.
Preheat the oven to 180 degrees Celsius top and bottom heat (or 160 degrees Celsius convection oven). Wash and finely grate the carrots.
Wash the orange or lemon with hot water and grate the zest. Beat the zest and 160g of soft butter for 4 minutes until creamy.
Add the sugar, vanilla sugar and 1 pinch of salt and beat for another 4 minutes.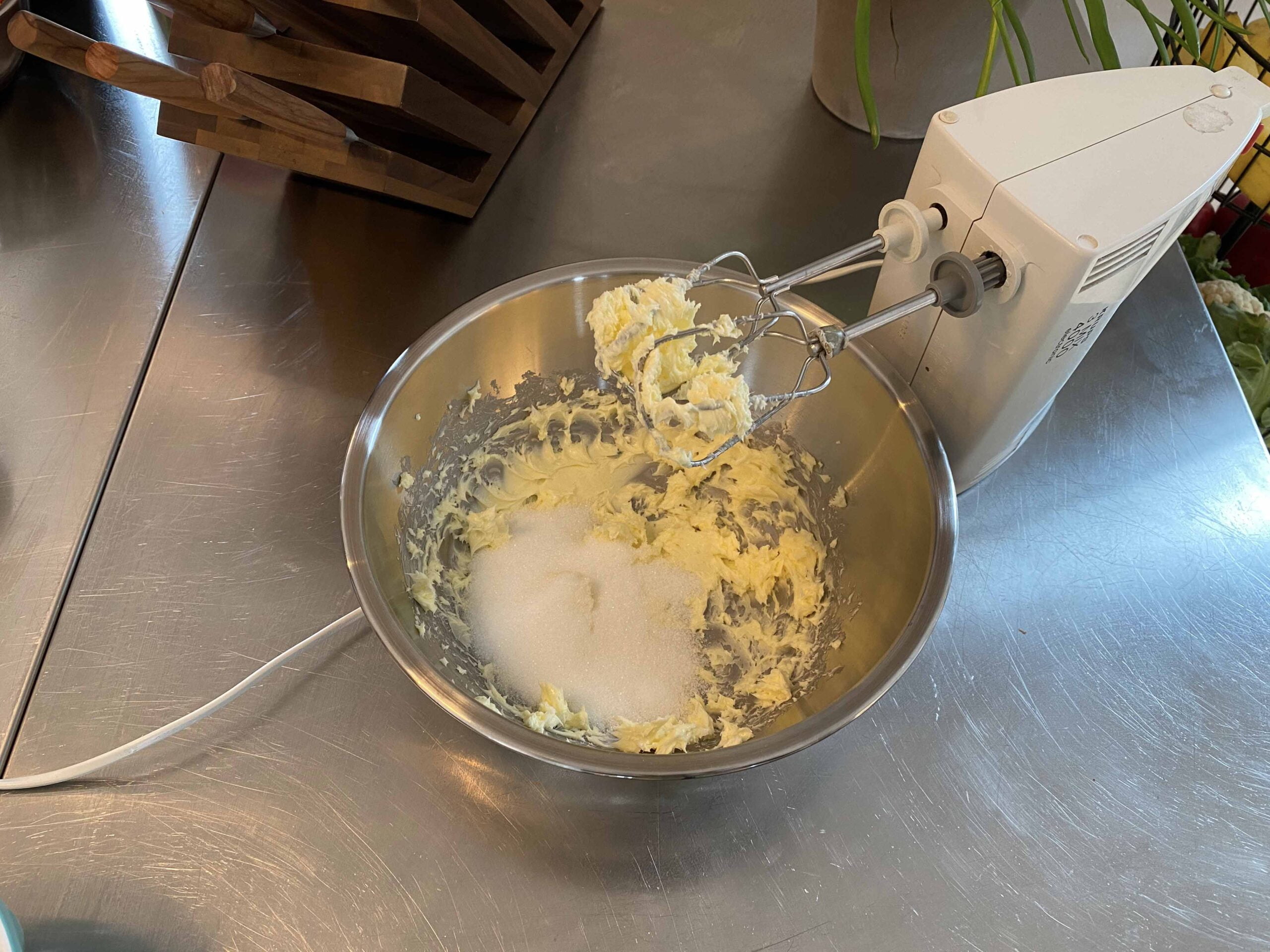 Add the eggs one by one for 1 minute at a time.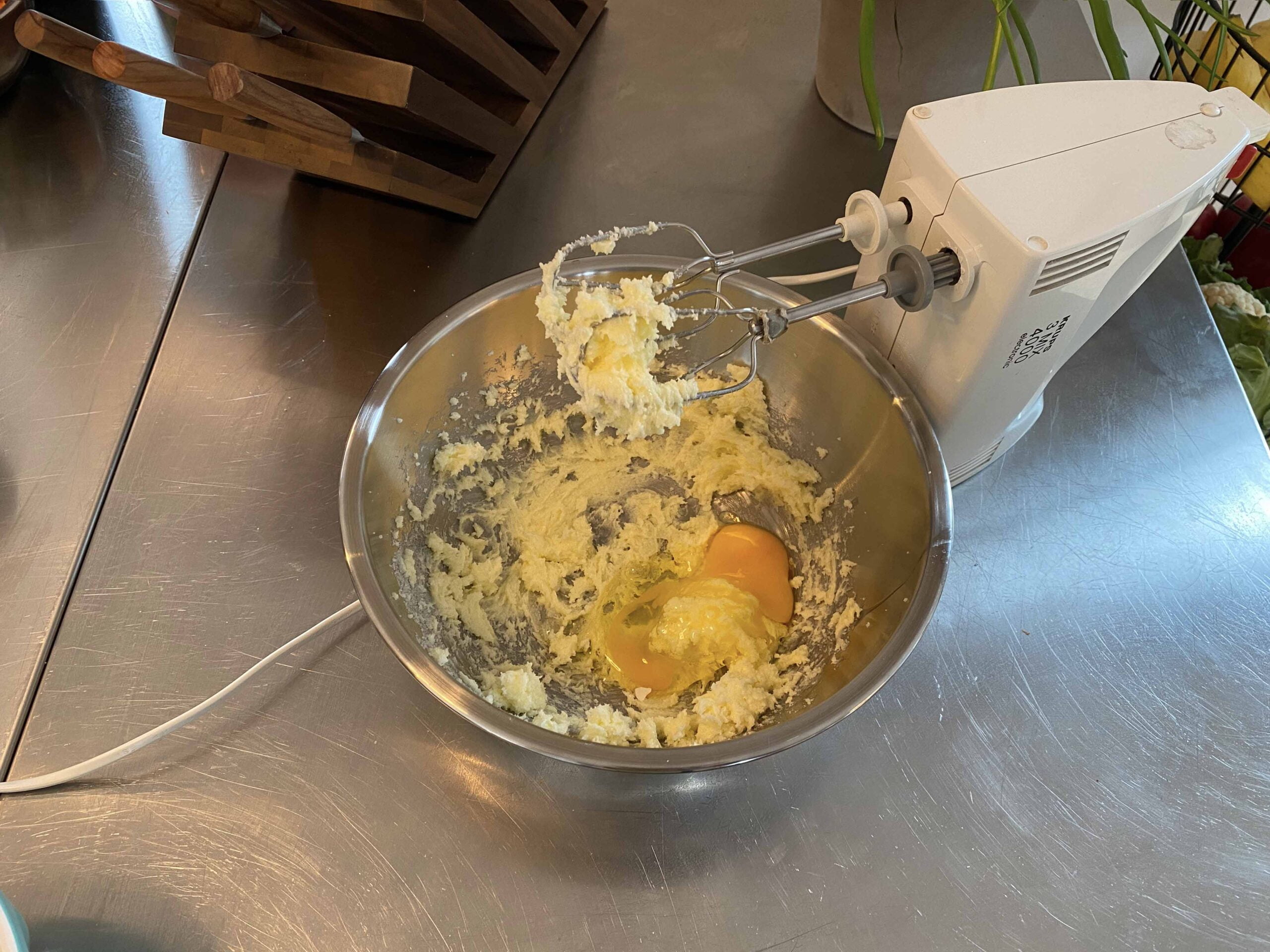 Add the flour, baking powder and ground almonds to the butter-egg mixture with the shredded carrots and milk. Mix until a smooth dough is formed.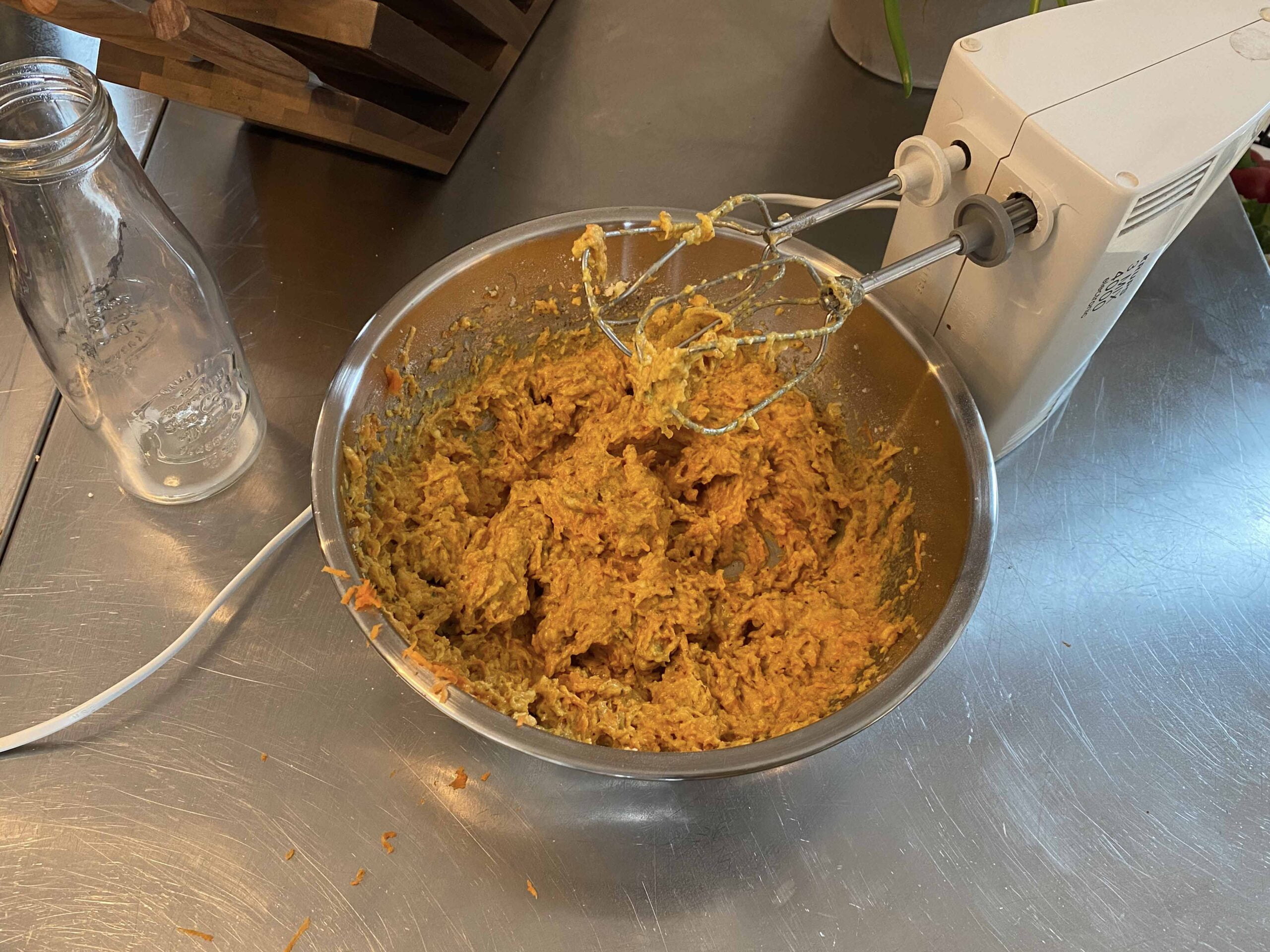 Fill 12 muffin cups with batter. Grease if necessary, depending on the type of mold. Bake for 20 to 25 minutes.
Beat 125 g soft butter. Sift in the powdered sugar and mix with the cream cheese and cream until smooth. Fill into a piping bag and garnish the cupcakes with the frosting.