The holiday season is also baking season. Season of Cut Out Sugar Cookies. That's when the classic Christmas carols are turned on, the candles light up and the kitchen becomes a bakery. Cookies can not be missed. These cut out sugar cookies were a highlight during the holiday season in my childhood. When my mom wasn't looking we always nibbled a lot of the delicious dough. The dough was usually made the day before and chilled properly. But it can also be made the same day. Nevertheless, it should rest a little and be cooled down before processing, as it makes it easier. Then the countertop is dusted with flour and the cookie cutting can start.
If the cookies stick a bit to the countertop, you can loosen them with the help of a knife, for example. I always have the FVR Zeitlos Chinese Chef's Knife ready. It also helps to transport several cookies directly to the tray without any problems. The recipe is perfect for baking with children (but then do not have a knife within reach). If you have a selection of cookie cutters, it is even more exciting. Decorating the cookies later is another highlight. There are no limits to your imagination here
Beat the butter until fluffy.
Add sugar, vanilla sugar, salt and the egg bit by bit.
Grind the almonds in a coffee mill or use ground almonds.
Stir the ground almonds and the flour into the mixture and knead the last flour residue into it.
Let the dough cool for at least 30 minutes. It can also be prepared the day before and left overnight.
Preheat the oven to 200°C. Roll out the dough on a surface dusted with flour. Cut out with cookie cutters as desired.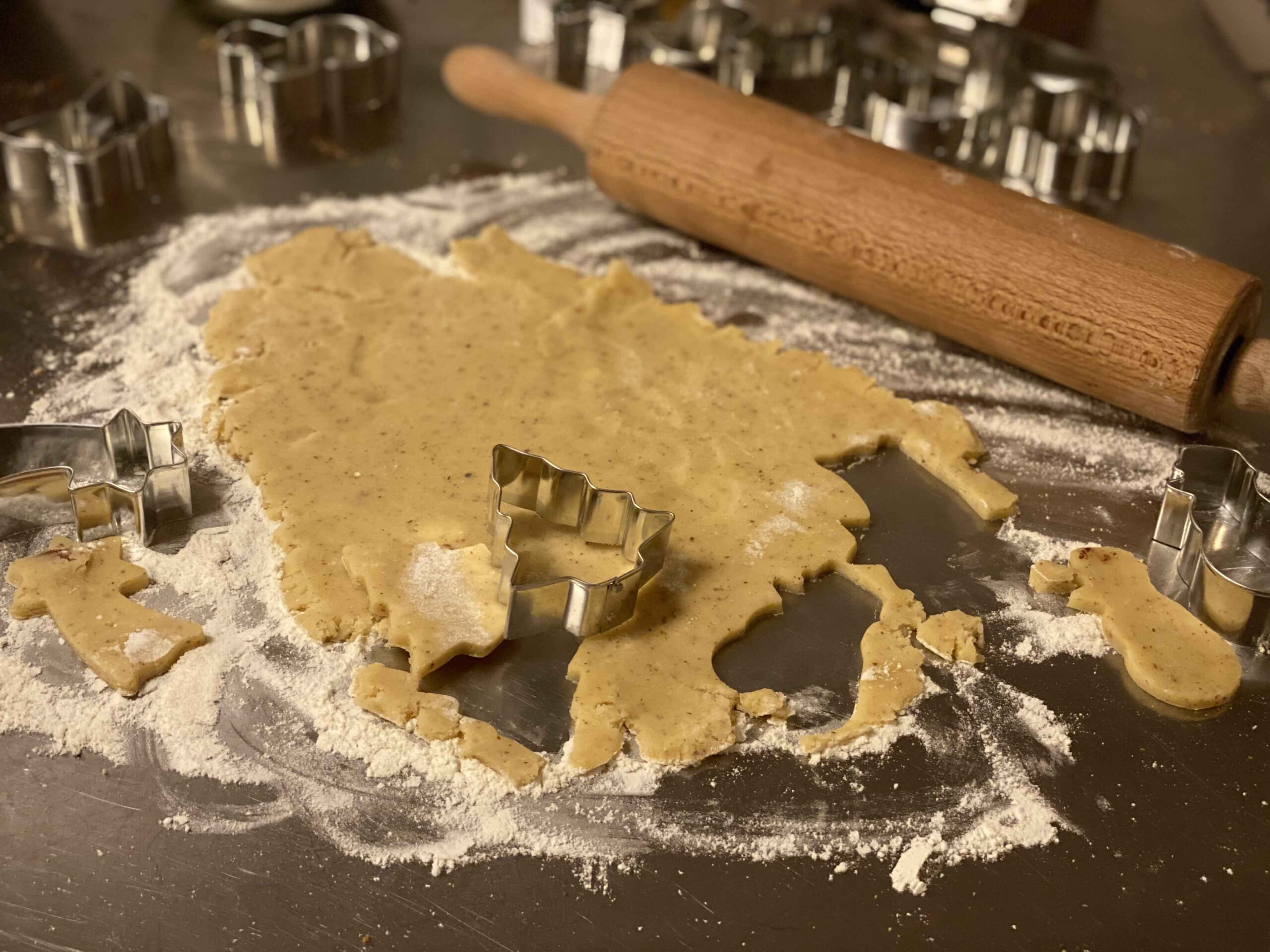 Place the cookies on a baking sheet covered with baking paper. I have simply used our FVR Zeitlos Chinese Chef's Knife to assist here. Bake the cookies for 20 minutes.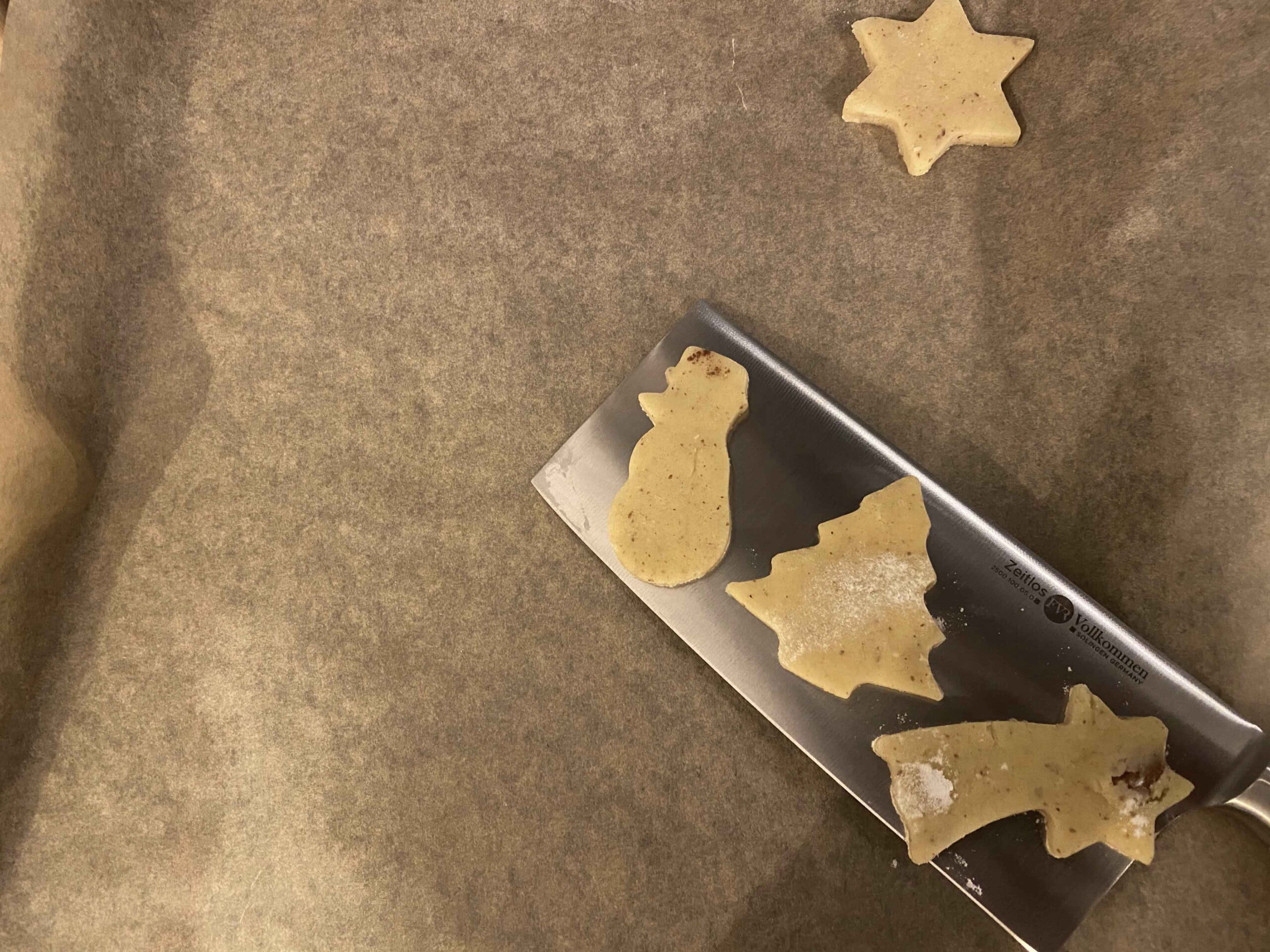 Put powdered sugar in a bowl. Add one tablespoon of water and mix. The sugar dissolves and you get white icing to decorate the cookies. Do not add too much water so that it does not become too liquid. To make different colored icing, simply pour the icing onto different bowls and add a drop of food coloring. Alternatively, dissolve chocolate and put it on the cookies. Spread sprinkles over them.